Fans of SZA rejoice! Our girl has finally released her long-anticipated second album: SOS. Here's what we think of the St. Louis native's sophomore album.
After 5 years, SZA released her second studio album titled SOS. An acronym for "Saving our Souls," SOS follows CTRL, which recently certified triple platinum in August. While CTRL explored millennial angst, SOS is a 23-track deep dive into heartbreak. 
In an interview with Hot 97, when detailing the Princess Diana-inspired cover art she said, "I just loved how isolated she felt, and that was what I wanted to convey the most." When reflecting on the theme of the album SZA further elaborated, "I feel like the general theme is like I'm pissed, so I hope that that's understood."
After listening to the album, we'd agree. SZA is definitely an angry heartbroken girl, but she's using nostalgia to cope. Here's our track-by-track (yes of all 23 tracks!) review of the album. 
1. SOS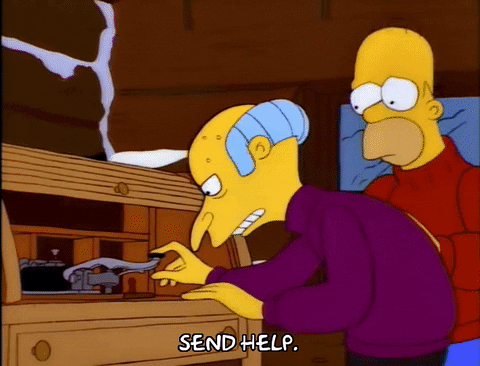 Starting with morse code, SZA starts the album rapping dipping into confidence. She confesses to getting a BBL but also yells, "Aint no writer's it's just me," and  "I just want what's mine." The usually soft singer taps into a different flow rivaling that of her TDE labelmates. The song ends with a gun cocked and meditation bell, taking out of the angry trance and into the next song. This song features a sample from "Until I Found The Lord", as performed by American gospel musician Gabriel Hardeman Delegation. 
2. Kill Bill
"I might kill my ex, not the best idea.."
Quentin Tarantino meets the lofi-like sounds of adult swim, SZA sings of her desire to commit a crime of passion because her ex has moved on. 
3. Seek and Destroy 
" I hate to do it to you, oh Do what I gotta do, oh"
When lovers become enemies. "Seek and Destroy," details SZA's choice to wrong her lover. She even goes so far as to reference the art of war, but ultimately being petty is not something she wants to do. We love the vocal layering in the bridge, as it brings fullness to the track. 
4. Low 
This is SZA's toxic anthem, with production similar to that of Future. SZA embodies confidence and disrespect with lyrics like, "If you see me out in public, you don't know me, keep it silent." and "I ain't making love no more." She's not playing nice anymore. 
5. Love Language 
Her lover is hard to understand, she needs to know how to love them in their love language. SZA is also really needy, "Call me like you don't regret missin' this old thing back, call me. When you know the difference between me and chickens." The sound is reminiscent of early 2000s RnB, it's simple but has a drop that adds some tempo. As a result, the song evokes deep desperation in a unique stripped way. She ingeniously samples her own track, Hit Different, available on the CNTRL Deluxe album.
6. Blind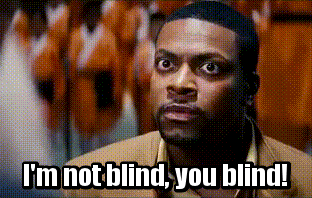 Teased in the T-Shirt video, "Blind" is a combination of soft vocals and monotone raps. SZA draws contrasts between expectations of the male gaze and herself:  
"N' want me to get ratchet N* want me to attack it."

"I ain't no Julia Stiles, this ain't no last dance, way past it."
The song bounces to her partner's expectations and her reality.
"You still talking 'bout babies, And I'm still taking a Plan B."
Macro and micro contrasts, it's no wonder that the chorus is the word blind in repetition. You have to be blind to stick around. 
7. Used ft. Don Toliver 
This Don Toliver feature makes sense. Starting with audio from her late grandmother, SZA needs more from her partner. Don Toliver sings of the magnetism of two lovers, once departed but still drawn to one another. It's certainly a relatable track; back and forth with an ex, feeling used, but needing honesty. We've all been there before. 
8. Snooze
"I can't lose when I'm with you

How can I snooze and miss the moment?

You just too important

Nobody do body like you do"
SZA evokes the feeling of being deeply in and losing love. The track starts with how hard she would go for her lover, then mentions an argument in the car, and ends with the threat of a breakup. In the bridge, SZA manipulates the sound of her voice, the way love manipulates our minds, to make us relive all the moments leading to a bad breakup. 
9. Notice Me 
SZA just wants to be noticed, not enough to be in love, but to be someone's "person."
10. Gone Girl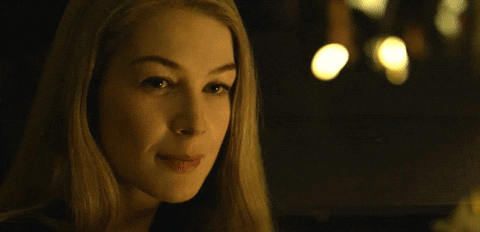 Morse Code must be a signal of a shift. SZA not only changes the genre but also her mind on perfection. In this song, she needs space from criticism to find meaning. The key change is refreshing, SZA flexes her clean falsetto while accompanied by a chorus of voices.
11. Smoking on My Ex Pack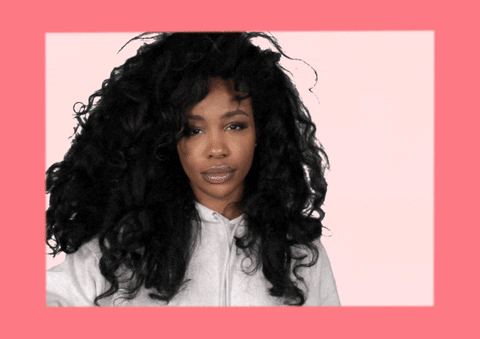 With its Chicago Drill music origin, "Smoking on __ Pack" is a catchphrase for disrespecting an "opp," (opposition). SZA keeps in line the title because this song feels like a diss track to exes and admirers. SZA packs lines with puns, for example: "Got you talkin' crazy/Abracadabra, you n* Sideshow/I'm bobbin' like Psycho/You gassin' like Texaco." This track samples "Sampling Open Up Your Eyes," performed by Webster Lewis, but is far from a love song. Rather it's SZA's list of demands and insults. And if you're wondering why the chorus sounds familiar, Re-listen to "Family ties" by Baby Keem ft Kendrick, and fast forward to the 2:23 mark. 
12. Ghost in the Machine ft Phoebe Bridgers 
Featuring indie rock singer Phoebe Bridgers, this song is folk, emo, with a touch of techno. SZA sings about being cold, but also craving humanity. She narrates how fear prevents her from experiencing love:
"Let's talk about A.I., robot got more heart than I

Robot got future, I don't

Robot could sleep, but I don't power down

 I'm wide open, I'm awake, I'm on autopilot

I'm out of my mind and I'm wide open."
Ghost in Machine may be a nostalgic call to Ghost in Shell, a 90's animated film that follows the investigation of a cyborg detective.  The track closes with a conversation between SZA and Sadhguru, Sadhguru is heard saying "Those who have forsaken their humanity, they like to patch their life with morality." Interestingly this song is full of imagery which, we're sure, has multiple existential meanings. 
13. F2F 
This song belongs at the end of a high school rom-com, where the lead finally realizes that her crush is a jerk, and goes for the best friend. Yet, the lyrics of this song are a lot more explicit, SZA relays that she hooks up with a new flame because she misses her ex. This song is a headbanger (literally). We're sure every millennial is re-living their punk rock/grunge phase right now. 
14. Nobody Gets Me 
A love letter to an ex over an acoustic guitar, SZA really knows how to get us in our feelings. 
15. Conceited
"I got no reason to depend on you

No reason to make friends, I'm cool, oh"
The self-confidence anthem, SZA is self-assuring and independent. The song sounds simple enough to play as elevator music but fun enough to turn up to in a club. 
16. Special 
"I wish I was special/I gave all my special/Away to a loser/Now I'm just a loser"
SZA is in her feels again, but this time it's her insecurities. The rock/emo sound is a tear-jerker, and now we're crying across genres. 
17. Too Late 
A mix of 2000's RnB and pop, "Too Late," details a time-bomb romance. At the risk of destructive heartbreak, SZA still wants more. We want more too!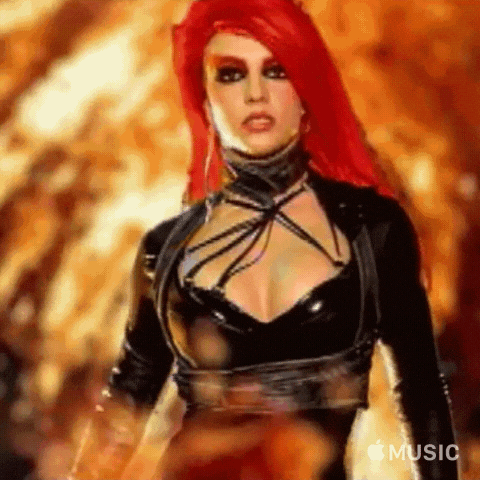 18. Far 
SZA leaves her lover behind, to redefine herself. In the intro, Sadhguru reassures SZA that rejection is freedom. It's no surprise that she takes that freedom to leave. 
19. Shirt
Though we are already familiar with this pre-album release, this base-heavy track falls in line with all the emotional overplay of this album. Shirt, albeit sultry, captures all the heartbreak and internal confusion that SZA expresses throughout the album. Debuting at debuted at #11 on the Billboard Hot 100 during the chart week ending of November 12, 2022, we couldn't have picked a better single. 
20. Open Arms ft. Travis Scott 
Sparks reminiscent of Love Galore, SZA teams up with Travis Scott again for this ultra-vulnerable track. Hearing words from her late grandmother again, SZA softly sings that she will always welcome back a former lover, even if they push her away. She writes "Who needs self-esteem anyway, I hate myself to make you stay." Problematic lyrics indeed, but it conveys how truly open she is. 
Though SZA had trouble getting features on this album, in an interview, she stated "I'm grateful for those who did show up for me did, and Travis always shows up for me." 
21. I Hate U 
The Soundcloud release which wasn't supposed to be a single evokes the anger that SZA wants her listeners to deeply understand. 
22. Good Days 
After listening to the entire album, there's one of two ways to interpret Good Days. It's either a positive outlook on life or a picture of self-delusion. We're inclined to believe it's the latter since the video is inspired by a mushroom trip. Nevertheless, SZA laces this song with her witty writing in lines like "Tryna make sense of loose change," and "Heavy on my empty mind s*."
23. Forgiveness ft. Ol' Dirty Bastard 
"I don't care 'bout consequences, I just want my lick back"
SZA bookends the album by rapping again, solidifying the breath of her pen. Bjork sample in the left hand and  ODB feature in the right, this combination caps the emotional instability of the album. SZA brands herself as a master genre weaver, lacing confidence with nostalgia. 
We're excited to see the album visuals that await us! Need a pick-me-up after this album? It's probably a fine time to press play on Beyonce's Renaissance. Because always remember, you are that girl.