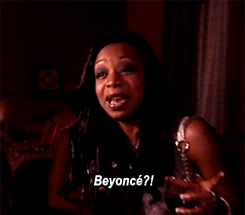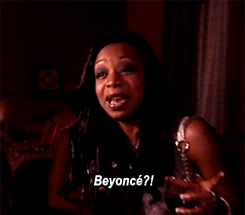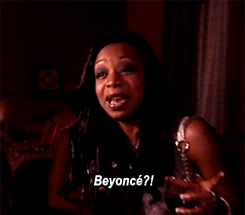 Yes, ladies and ladies, Beyonce has dropped new music. Though not a surprise release, with the Queen herself announcing the album, we share the same excitement nonetheless.
Renaissance, Beyonce's seventh studio album, contains 16 ballroom-inspired-rump-shaking tracks. Accompanied by her melodic voice, Beyonce explores new sounds while retaining much of her musical signature. When describing the album, Beyonce had this to say,
"Creating this album allowed me a place to dream and to find escape during a scary time for the world. It allowed me to feel free and adventurous in a time when little else was moving. My intention was to create a safe place, a place without judgment. A place to be free of perfectionism and overthinking. A place to scream, release, feel freedom. It was a beautiful journey of exploration. I hope you find joy in this music. I hope it inspires you to release the wiggle. Ha! And to feel as unique, strong, and sexy as you are."
Beyonce.com
It would be fitting, therefore to name the album Renaissance. Renaissance means rebirth or revival. It refers to a time in European history characterized by the surge in classical scholarship and values. Yet this era was filled with new discoveries and innovation. Beyonce is telling us that she's discovering, expanding, and growing. This album should make you a believer. Here's our first reaction to Renaissance, track by track.
1. "I'm That Girl"
A confidence anthem. A mantra. Beyonce is telling us who she is as if we didn't know before.
2. "Cozy"
It's giving body positivity, Beyonce is comfortable in her skin. This song is for all of us, with background lyrics like "darkskin, lightskin, beige, florescent beige, I'm black;" we too accept our colors, shapes, and sizes with this song.
3. "Alien Superstar"
Beyonce is talking us to another universe. She starts the track with "I'm one of one," celebrating her uniqueness.  The beat makes us want to pop our lower back and other body parts. The harmonies remind us that she can sing us into another galaxy. If some of this sounds familiar, it's because it borrows "I'm Too Sexy" by Right Said Fred.
4. "Cuff It"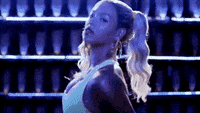 If you are a fan of Beyonce's blow or just funk-inspired music in general, you will love this song! You'll want to put on your skates and slide around because "We gon roll up tonight!"
5. "Energy"
Afro beats meet house music. Energy starts with Bey's voice over a simple beat and then kicks up, requiring us to bring our energy.
6. "Break My Soul"
The single that started it all, it still slaps. Listening to this song in the context of the album brings everything together.
7. "Church Girl"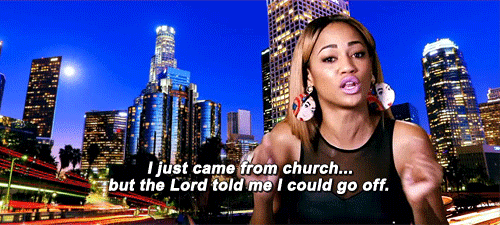 Starting with a gospel sample into New Orleans bounce, Beyonce takes us to her roots. It's a judgment-free zone for us who like to "drop it "and attend Sunday service. We aren't lukewarm, we're just living in duality. Thanks, Beyonce, this is for the church girls.
8. "Plastic Off the Sofa"
Your Granny would have a fit if you took the plastic off the sofa! But Beyonce is peeling the layers. A love song to a partner, she sings, "I love it when you're yourself around me." After accepting yourself, you learn to accept others, and Beyonce is doing just that with this song.
9. "Virgo's Groove"
Another funk-inspired track, Virgo's Groove is a mating call. Be careful with this one ya'll!
10. "Move"
If you loved Beyonce's "Black is King," you'll love this song. Beyonce is telling people to move out of the way! Another Afro-beats-like track, you'll want to whine those hips, move those shoulders. Confidence coming through, so move out the way!
11. "Heated"
You're too hot! Cool down. Beyonce is the DJ, and we are on the dance floor. "Fan me off, I'm hot hot hot!"
12. "Thique"
Houston and house music? Who else could get away with this mix? Beyonce!
13. "All Up in Your Mind"
It's the singing with pauses/rapping with breaks that Beyonce does the best, all in this song. Beyonce hypnotizes us, and she's in our minds.
14. "America Has a Problem"
A nostalgic call to the '80s, Beyonce is about her business.
15. "Pure/Honey"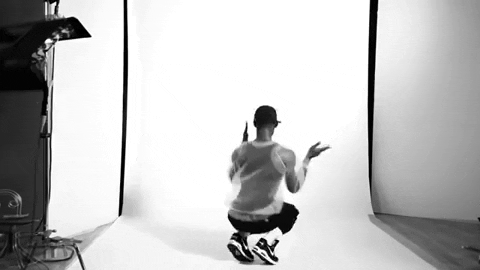 "That's my technique!" "It should cost a billion to look this good!" It does, so we are voguing our bank accounts away. This song starts as a ballroom track but turns into a funk track. Beyonce is threading all the sounds of the album together with this one song. It's a summary piece.
16. "Summer Renaissance"
This closing track, filled with more samples and references than we can process in a mere three minutes, Beyonce sets the tone for the rest of our Summer. We are being reborn into an era of self-love.
Final Thoughts
Radical self-acceptance. Unapologetic confidence. Beyonce is voguing all over our ears. She's here for herself and making the music she wants.