Fashion events, Festivals, Essence Festival, Award shows we all are in search for new trends. Traveling back in time to recreate iconic fashion trends, helps us create new trends. When a trend has ran its course, one way or another it will sneak back around.
90s fashion has been surfacing for some time now. If you missed it ! No worries, it may be here to stay. Here's the thing! if the 70s had a baby with the 90s it would look like today. We tapped into some looks from The Essence Fest.  Oddly enough it was the baby created by the 70s and 90s. 
Between the street style and performances, everything was incredible. As the week went on everyone pulled fashions out of their suitcases. Denim, prints, bright colors, soft pastels, bold accessories – you name it. The Essence Festival was the place to see it all.
Currently feeling puffy sleeves and bold prints. I couldn't get enough of the fashionistas walking the streets of New Orleans. Some looks that stood out to me were displayed during live performances featuring Janet Jackson, Jasmine Sullivan, Lauryn Hill, Ashanti, and Lil Kim.
Janet in Sequins
We see you Janet! Janet Jackson came with many looks this week. She stunned us when hitting the stage. sparkling in black sequin jumpsuit by The Blonds, paired with Preciosa crystals and sequin knees-high Christian Louboutin boots.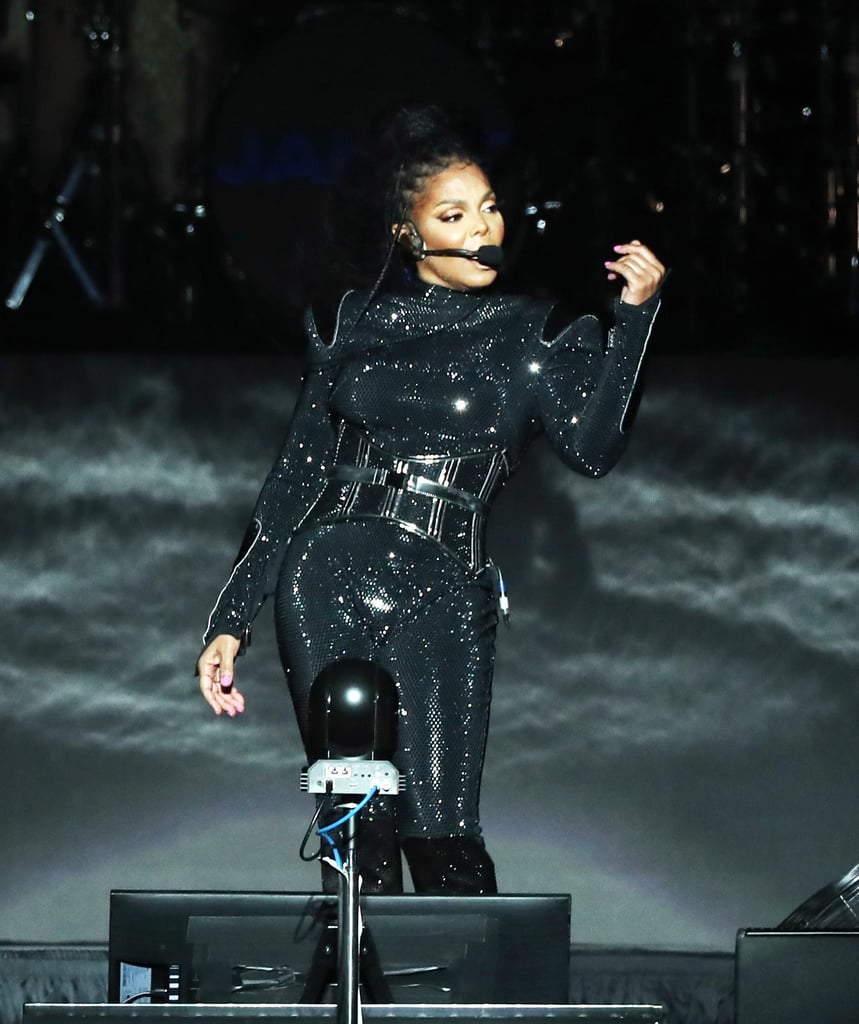 Lil' Kim Shining
Lil ' Kim also hit the Essence Fest stage with a shine. Kim accessorized her sheer black body suit with bejeweled cropped jacket, and matching bejeweled knee-boots. We know Kim loves her designer, finishing her look with a Dolce & Gabbana belt, fingerless leather gloves, and gold chain.
Bold Ashanti
Moving on to some color. Ashanti stepped out twice with the pretty pinks. She traveled back in time for sure bringing back Hollywood glam, wearing a long pink dress by Alex Perry with a pink cape. Ashanti also performed in a pink/mesh Mugler body suit, paired with PVC pumps. "It's giving throwback 90s", and always stunning.
Jasmine's Colorblock
Our Philly native Jasmine Sullivan also gave some color for the essence fest. Jasmine always shows us how inspired she is with 70s fashion. She hit the stage wearing metallic pink platforms, pink bodysuit and a long orange kimono cape. "You go girl" – we enjoy seeing layers!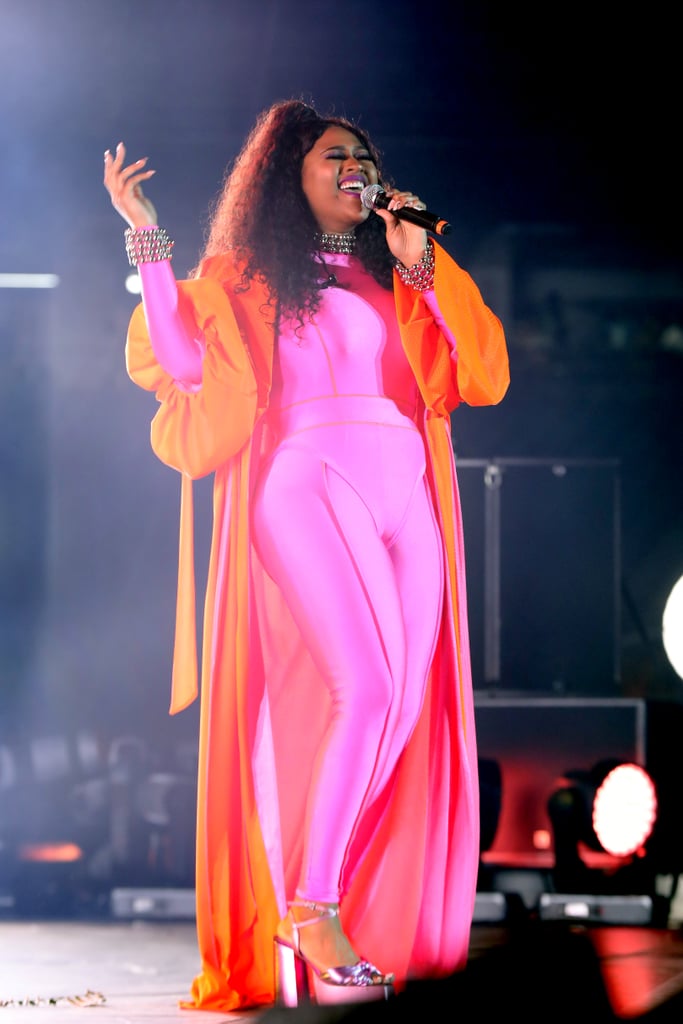 Lauryn hits the streets
Bringing it back for sure, Mrs. Lauryn Hill displaying street and chic. Wearing a floral dress with puffy sleeves, a bucket hat and a white belt. What a way to shake up things with a twist of 70s, and 90s to today modern fashion.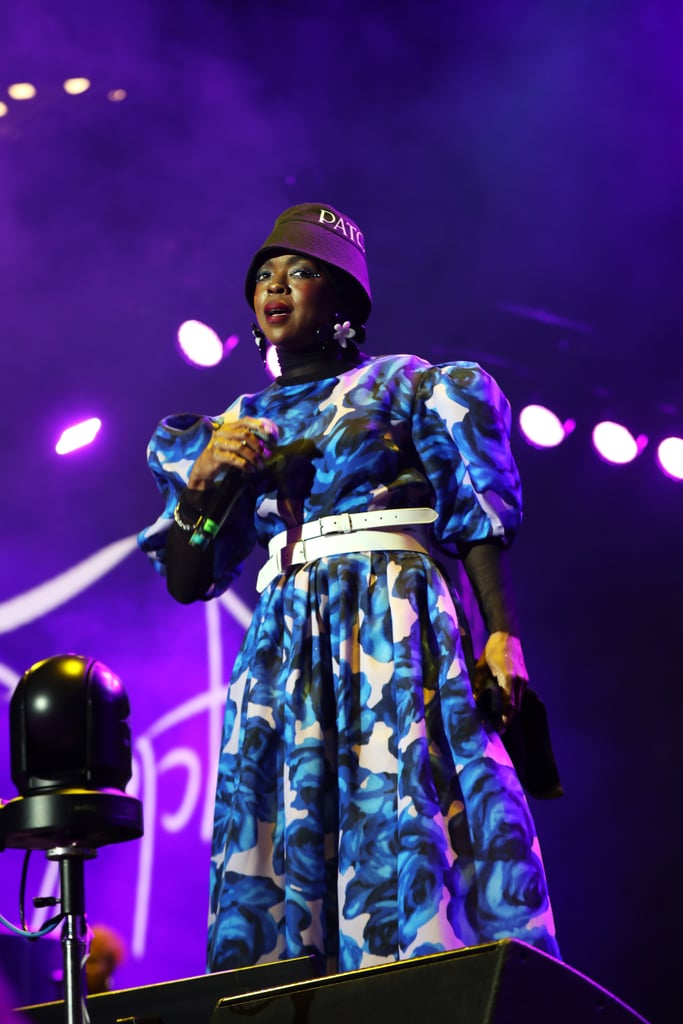 New Orleans has had a great week, with many different styles of dress. Bodysuits, neon colors, prints, bucket hats etc. We weren't able to cover all the looks from the Essence Festival, but we hope we gave you just a little taste. We want you to understand the importance of pairing old and new fashion, to create a new insight on what we call fashion forward. Until next time keep mixing and matching your favorite style.