Abbott Elementary season 2 is in session! After history breaking amount of Emmy nominations and taking home an Emmy for Outstanding Writing For A Comedy Series, Quinta Brunson is bringing back the laughs and the deadpan stare to the camera. 
It's so invigorating to see these faces back on the television screen. We're in for a treat with a 30-minute 22-episode season of beautifully created, soul-fulfilling comedic relief. Just in time for fall! 
I don't have a desire to be a teacher, but Abbott elementary makes me want to roam the halls at least, so I can ear hustle. Luckily, we don't have to teach or be a student to appreciate this gem of a show. 
Going back to school can sometimes be a drag for various reasons. The new school year has started, and already we see there's going to be some navigating of those uncomfortable feelings. This show is familiar with breaking the fourth wall and giving the teachers these confessional segments. From these confessionals, we learn that everyone had a pretty decent summer. From going on a cruise, learning ASL, and taking a trip to the Jersey Shore… everyone except Janine, who is quietly suffering. In fact, as the day unfolds, we learn that each teacher has their own set of hurdles they have to jump. Below I'm unpacking this because this first episode of season 2 is ultimately about relying on your support system to help you through the challenges.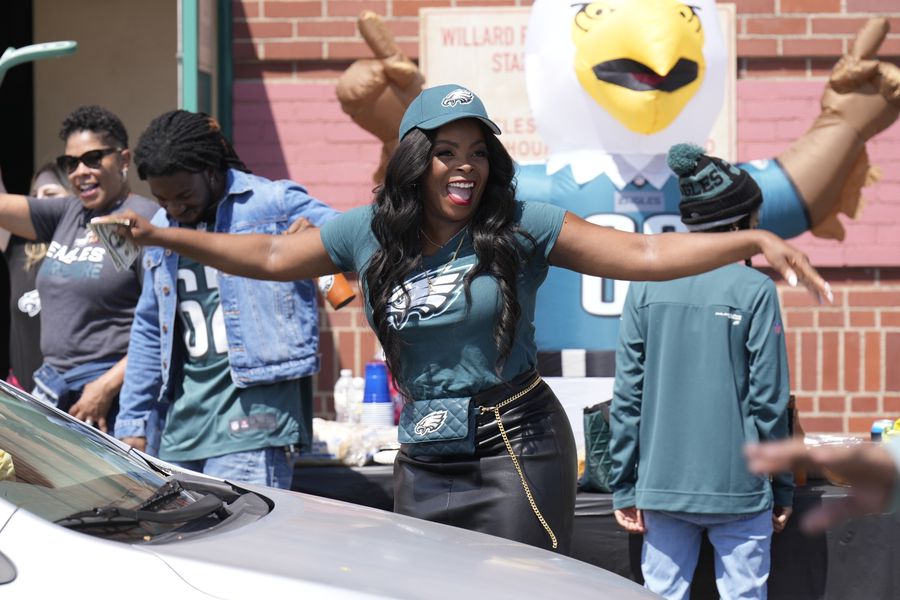 Principle Ava Coleman 
It's development day! We see our favorite teachers preparing their classrooms (or at least trying to) for their students. Ava, the very entertaining but unqualified principal, hits us with the Philly representation by having an 8 am Philadelphia Eagles tailgate. Who's down for some AM shenanigans? Mr. Johnson, the janitor, that's who. He is already in line for his BBQ plate. All of this is later followed by Abbott teachers' orientation, where you guessed it, more shenanigans. Deep down, I think she wants to be liked, and she wants to do a good job even though she doesn't know how. Her snappy comments and inappropriate jokes are ways to distract from her insecurities. Will she open up more this season? Guess we'll have to wait and see.   
Gregory Eddie | Abbott Elementary First-Grade Teacher
Someone's been promoted! No longer a sub but now a full-time teacher at Abbott Elementary. Yes! Now we get more monotone humor. It's a nice balance in all the chaos. Gregory is already taking the job too seriously as he maps out a plan for the entire school year. Down to the minute. You realize his need to try and control everything is his safety net. He believes this leaves less room for error but doesn't see how detrimental this could be in the long run. He's scared he might do a bad job hence, he's overcompensating. Thankfully Barbra (Emmy-winning Sherryl Lee Ralph) lets him know that teaching isn't about control. It's about showing up and doing the best you can. Will he learn to loosen up throughout this season? I hope so I'm ready for him to make his move on Janine because he be noticing her!  
Barbara Howard | Abbott Elementary Kindergarten Teacher
Barbara is a vet at the school and teaches the youngest grade. Always goes above and beyond for her students, and this year will be no different. Barbara is trying to make her classroom accessible for a new student who is in a wheelchair. She made sure a ramp was installed at the school by using the funds from the last school year's grant. Now all she needs is the appropriate desk that will accommodate a wheelchair, but of course, it's difficult because, dealing with the public school district, you never have what you need. Instead of getting annoyed, she chooses to focus on the good.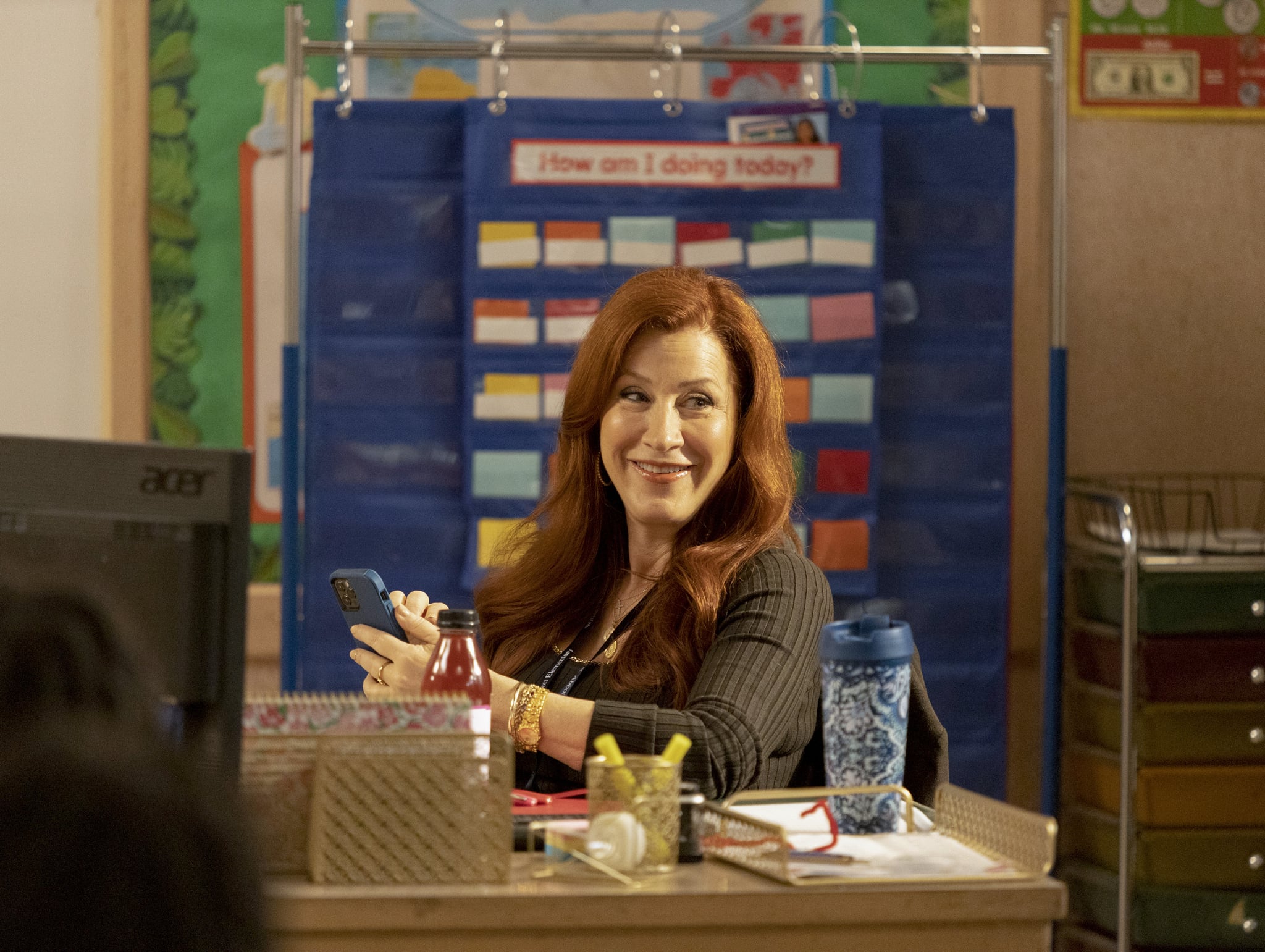 Melissa Schemmenti | Abbott Elementary Second-Grade Teacher
The teacher who knows a guy who knows a guy. I mean, if you need anything, she is the plug. Despite that, she enjoys teaching her little students. Only they are working her this season. She has a full 2nd-grade class, and due to charter school taking the third graders with high test scores, leaving not enough students to fill a class, Schemmenti now has to take on an additional 10 children from the 3rd grade. Is she pissed? Yes, but she's not going to turn away those kids. Can she figure out how to make this work without losing her mind?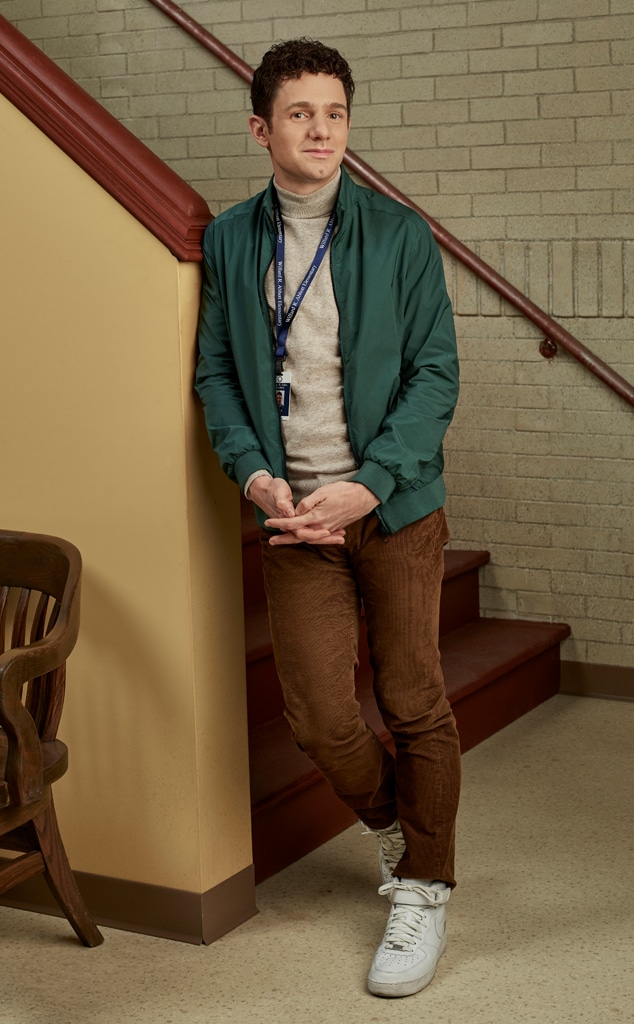 Jacob Hill | Abbott Elementary History Teacher
Abbott Elementary has a new course! Jacob will be teaching an ASL (American Sign Language) course, so he spent the summer trying to learn a new skill. Talk about challenging because it's learning a new language through hand gestures. We see him practice his ASL around school, and it's fair, I guess, but at least he's practicing. He's getting out of his comfort zone to develop a new skill. A new skill that pays off by the end of the episode when he's able to communicate with a new deaf student. He also told everyone about Jenine's rent situation but only as a concerned friend.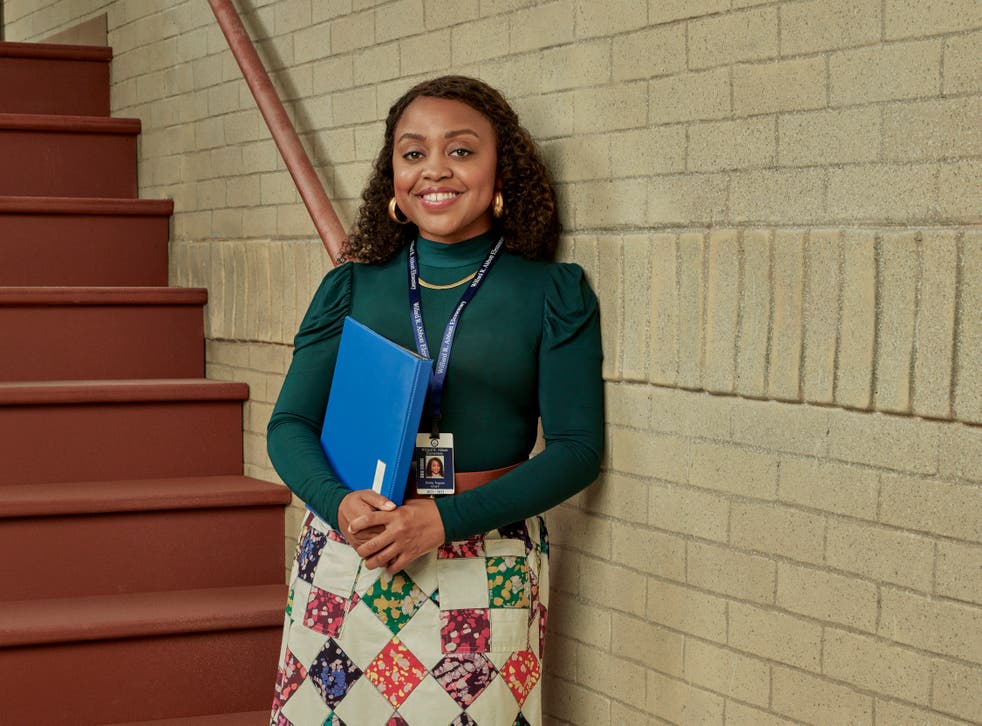 Janine Teagues | Abbott Elementary Second-Grade Teacher
If you remember where last season left off, you know Janine broke up with her mooching boyfriend, Tariq. You know, the kind where you have to question if they really love you or is just beneficial to be with you. We can all relate, after a breakup, we usually have to purge ourselves of that person because the "muscle" memory is still there.  Janine is trying to figure out her new life without him, and it seems to be a series of unfortunate events during the teacher's development week. First, we learned she's late on rent. With Tariq out of the picture the additional 20% he was providing proved to be more helpful than not. If you read between the lines, this shows that schoolteachers don't get paid enough.
Then due to Ava throwing that tailgate, Janine had to park her silver sedan elsewhere, and it's booted. It's booted because of the late parking tickets that Tariq acquired. She made a choice not to pay them because they broke up, but poor Janine didn't know that if the car is registered under her name, then it's her problem. Now she makes the rash decision to move her car with the BOOT on it! 3 wheels spinning, and the only reason she stops is Gritty (mascot from the Philadelphia Flyers) is there, and Janine realizes she mistakenly books him for the wrong day. She gets upset, hits her car, and hurts her foot. Our girl Janine was going through it! She thought pretending to be ok was going to make her ok. 
In Conclusion
The majority of the characters have a challenging situation they're working through. This episode shows that they are a pseudo-family who care about each other. Yes, life may seem hard, and you think by denying yourself a chance to work through your feelings, you'll be fine when you should take your time and work through what you feel with a support system. It's still going to be a great year.
And a surprise appearance from Gritty, the beloved mascot made it an even better start to a wonderful year.
We may not be able to do it all, but we'll do what we can. – Mrs. Howard
It's incredible how Abbott Elementary can have many characters funnily expressing all kinds of things with only 30 minutes on the clock. All I can say is watch this show!