IT'S OFFICIAL YOU GUYS! Prom season is officially upon us, and this just so happens to also be one of the most stressful times of the year in a teenage girl AND parents' life. WHY do you ask? Well, there's just so much to do! Like…. What's the turn-up going to be like with #thesquad? What color dress do I wear? Uh, let's see, limo, Mercedes sprinter van or party bus?  Who and how am I going to style my hair? When is Jason going to ask me to prom? What overall theme/look am I going for? Hoops, studs, or tassel earrings? AH, what color shoes? Should I go for an airbrush, matte or dewy look? Wait, how are my parents supposed to pay for all of this in the first place? ON A BUDGET LITTLE SIS, THAT'S HOW!
This unforgettable night doesn't have to be about a price tag ESPECIALLY when it comes to a prom dress. You can look what I like to call frugally fantastic! Yassss hunty! Thank Goodness that with a little strategizing, figuring out how to look beautiful on a budget, isn't that far of a reach! In this economy, WHO would believe that you can get a pretty prom dress for under $100. YES, IT'S TRUE! *ClutchesGucciPearls
Okay so I've kind of done the work for you on this one. To help YOU (and your girls) get prom-ready I've created a list of THE BEST TOP 5 BUDGET-FRIENDLY prom dress sites! From one of your favorite online retails like Amazon (Thanks Jeff Bezos) PromGirl, Lulus and so many more dope sites that'll save you and your parents money and the heartache.
Check out the hottest, flashiest and most fashionably classiest prom dresses below! ENJOY!
1.
Split Thigh High Sequin Bardot Prom Dress
SO, you want to be a Little Mermaid? Well look no further because for $46.99 you'll be able to test the waters and turn up on the dance floor. Respectfully and super classy of course! AVAILABLE in dark green and black! SHEIN has not once let us down. Right, ladies? Click here to head over to the ocean floor and get yours today!
2.
Shine Language Rose Gold Sequin Mermaid Maxi Dress Lulus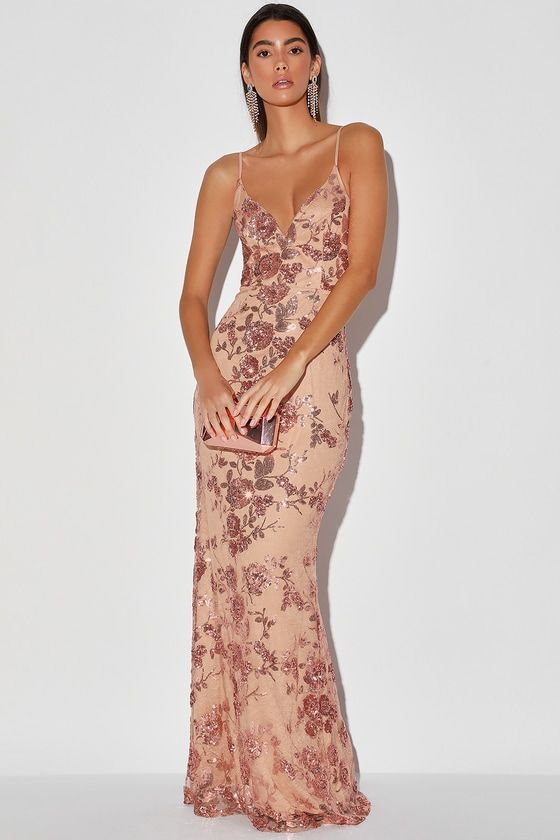 DO YOU KNOW SHINE LANGUAGE? Well, if you don't then maybe you should because for a whopping $69 you can shine brighter than a diamond AND a shooting star ALL AT THE SAME TIME! I don't know what is is but mermaid dresses are so in right now! There dresses are cheap yet chic and if you don't like this look, fret not there's so much more to explore. Something for each and every girl!
Shop Lulus NOW! 
3.
Black Corset Detail Cross Halter Neck Dress Pretty Little Thing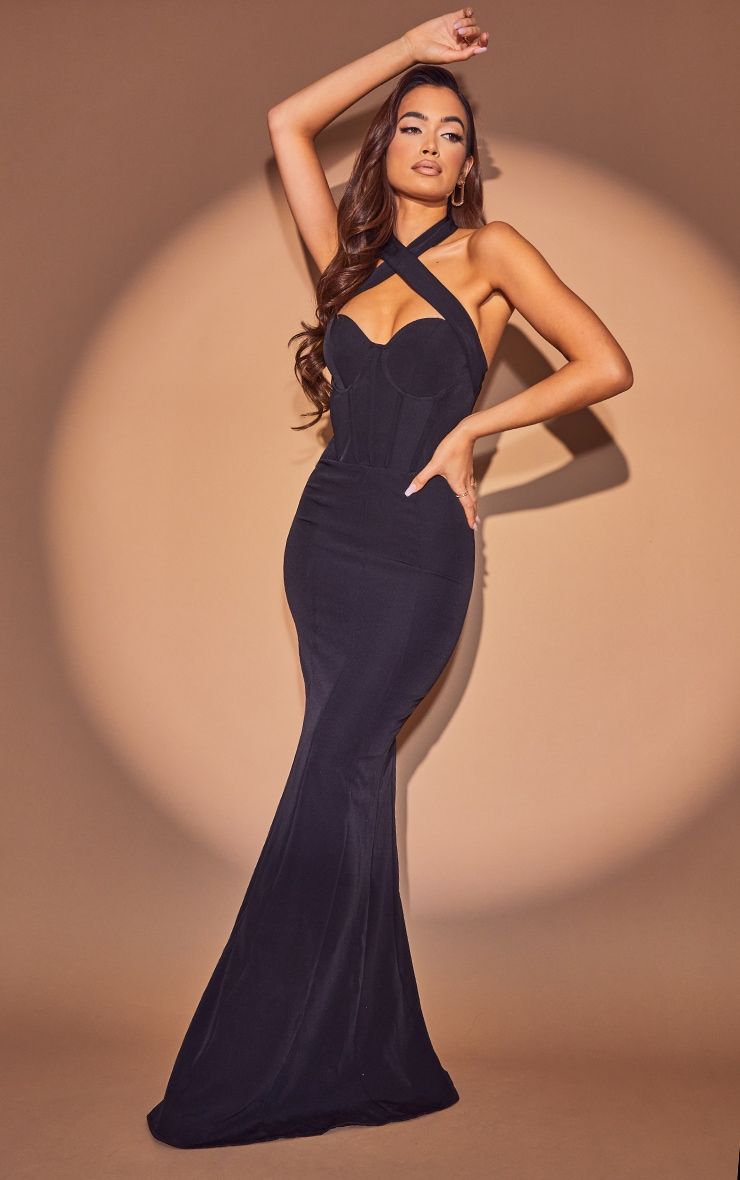 Now here's a dress that you can wear BEFORE AND AFTER Prom! This evening gown is giving what it's supposed to give! Am I right about it? Oh yes! The *perfect prom dress* DOES EXIST and you can have it in your hanging up in your closet in 3-5 business days! Now, don't you worry your pretty little head because
PrettyLittleThing
has got you covered in the glam department! PLT even offers a 40% OFF student discount online! Now who doesn't love a good discount?!
4.
Always Yours Mini Dress BLACK