As the traditional office setting gives way to the freedom of working from home, more and more employees are embarking on a quest for the perfect remote workspace. With the right environment able to transform the way you work, the hunt is on for environments that nurture productivity, inspire creativity and offer a refreshing change of scenery. Join us to uncover some of Philadelphia's best remote workspaces, from cozy coffee shops to lush parks. 
1. One Shot Cafe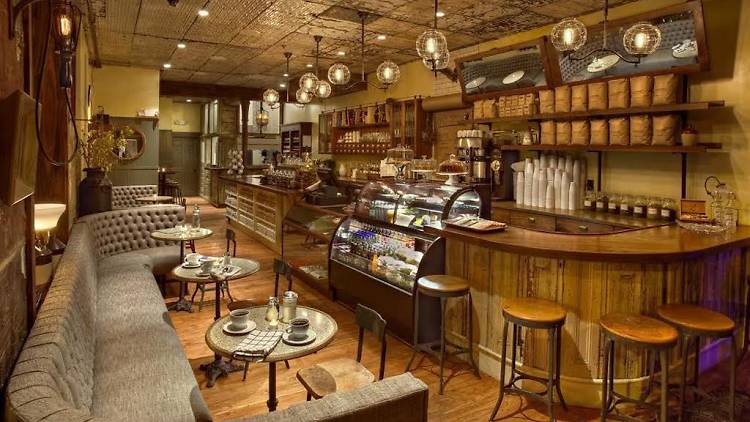 Nestled in the heart of Northern Liberties, One Shot Cafe stands out as one of the best places for remote working, seeking productivity and comfort. Beyond its great food and drinks, One Shot Cafe serves a classic coffee house ambiance spread across two levels. They offer a perfect, relaxed atmosphere and a focused work environment, with various seating options from couches to tables. Head upstairs, and you'll never have trouble searching for outlets. 
2. Luna Cafe
Tucked in Kensington, Luna Cafe offers a unique and vibrant with both indoor and outdoor seating options. Luna provides a dynamic setting to suit various remote work styles, but what really sets them apart is the ability to order coffee, snacks or full meals straight from your phone. This is great for a bustling workday, and the friendly staff always serves you with a smile. 
3. Vernick Coffee Bar
Located just steps from Logal Square on the 2nd floor of the legendary Comcast building, Vernick Coffee Bar is the brainchild of award-winning chef and Philadelphia's own Greg Vernick. This modern cafe is the ideal destination for those seeking a minimalistic but gorgeous escape while working remotely. The aroma of Caffee Eumbria coffee matches with creative sandwiches and fresh-pressed juices, inviting remote workers of all kinds to enjoy while focusing on tasks. 
4. Es Cafe Lounge
Es Cafe Lounge stands as a symbol of community strength amidst a neighborhood challenged by gentrification. Founded in 2020 by Ieisha Ellis and operated collectively by her husband and children, the space is thoughtfully decorated and accompanied by a great vibe and consistent playlist. They have excellent coffees and teas and a positive atmosphere that is intuitive to productivity. Not to mention, the indoor-outdoor setup is perfect for beautiful days. 
5. Good Karma Cafe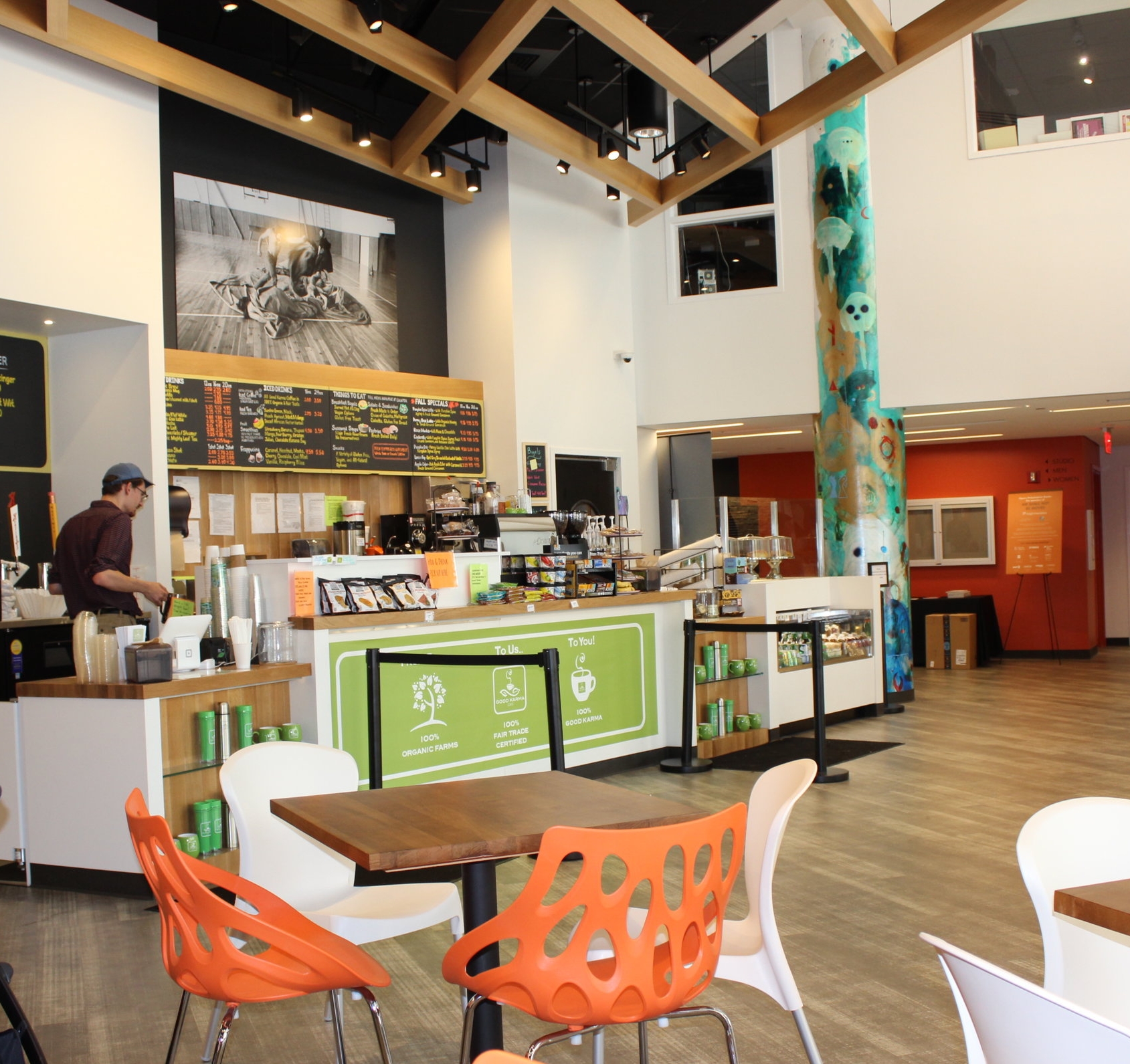 Established in 2007 by Shawn Hesbit, Good Karma Cafe's commitment to sustainability and community remains steadfast. Founder Hesbit's vision resonates in every corner. With multiple locations, including Society Hill, Filter Square, and even inside the Wilma Theater, Good Karma Cafe embodies its positive values across the cityscape. They offer delicious coffee and a comfortable, welcoming environment to work from. 
6. Reanimator Coffee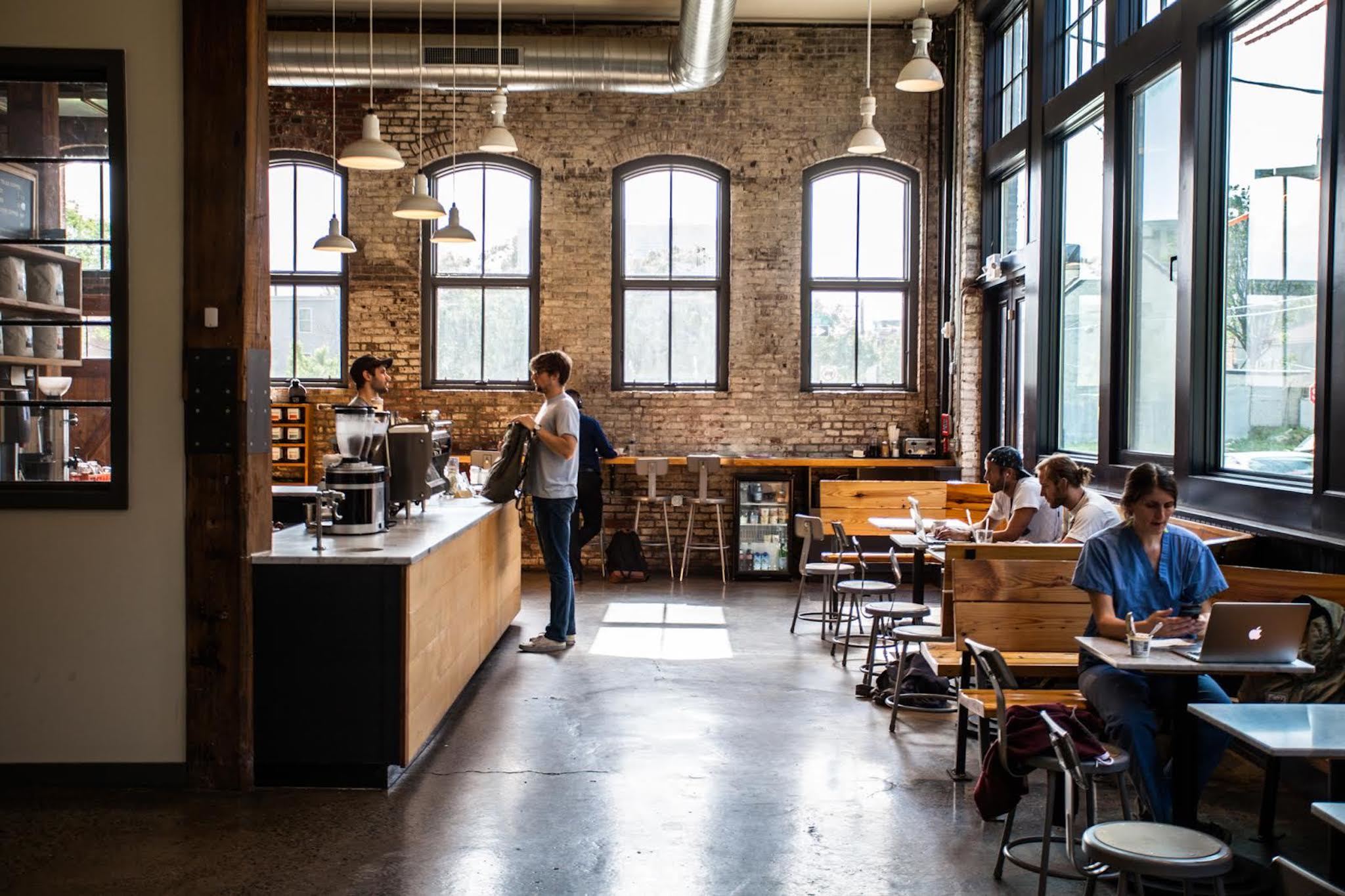 When it comes to cultivating a focused work environment, Reanmator Coffee emerges as the perfect place for remote workers. With locations in Fishtown, Kensington, South Philly, Port Richmond and more, Reanimator naturally fosters a motivating atmosphere of individuals dedicated to getting it done. 
7. Cira Green
If you prefer to work amongst the great outdoors, Cira Green offers a perfect elevated park atop a parking garage with lots of seating, beautiful views, and free wifi. Whether you're looking for green inspo, a moment of solitude, or hoping to get your tan on while typing, Cira Green transforms remote work into an inspiring adventure. 
8. Spruce Street Harbor Park
Spruce Street Harbor Park is another unexpected yet exceptional spot for remote working. With its scenic waterfront setting, this urban oasis offers a unique environment to set up your remote office and enjoy nature-motivated productivity. They've got some very versatile seating including benches, hammocks and tables suited to every preference. 
9. Milkcrate Cafe
Milkcrate Cafe combines a vinyl record boutique with a cafe, catering to music enthusiasts while providing a great environment for those seeking a productive workspace. With exclusive La Colombe Roasters blends and creatively crafted meals, Milkcrate Cafe offers a great place to work remotely and count on a well-curated playlist to do so, too. 
10. The Monkey & The Elephant
The Monkey & The Elephant isn't just your ordinary cafe — it's a beacon of purpose and productivity. This non-profit cafe's unique mission revolves around employing former foster youth and ensuring every purchase fuels their opportunities. From brewed coffee to homemade goods and paninis, The Monkey & The Elephant Cafe's menu caters to every remote worker's needs. The Cafe also has an inviting garden space perfect for your next outdoor remote work session. 
From bustling coffee shops to serene outdoor havens, the possibilities for a perfect remote workspace in Philadelphia are endless. Try some or all of the places on the list to start embracing your freedom and creating your dream office.